Bathroom and kitchen cabinets need to be both beautiful and functional. We're here to help you choose the best cabinets for your home remodel. Visit our showroom to touch and see samples and talk with a design expert.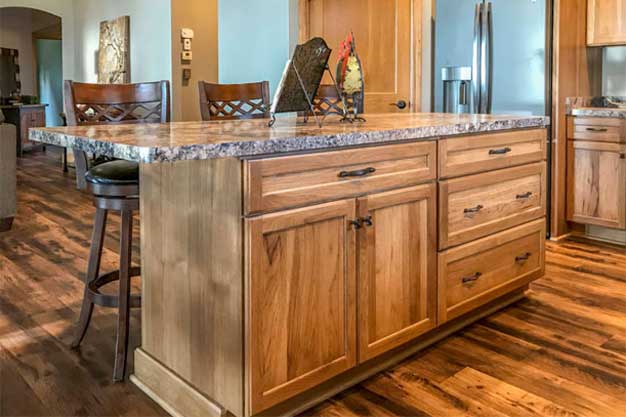 Semi-custom cabinetry is a combination of custom cabinets and standard size cabinets. Budget-friendly standard cabinets can usually fill most of the layout, while custom cabinets are used to complete the design. The style, wood species and finish are seamlessly matched to create a custom, high-end look for your kitchen or bath remodel.
Dura Supreme Cabinets are built to stand the test of time, with quality materials, solid construction and precise joinery. A huge choice of cabinet styles, wood species and finishes are available in semi-custom and custom cabinetry. Dura Supreme Cabinetry also features Catalyzed Conversion Varnish, an incredibly durable, oven-cured sealer that dramatically improves resistance to moisture and damage from water and household chemicals. Their cabinetry is backed by a Lifetime Limited Warranty.

Are you looking for a show stopping custom cabinet or storage solution? Whether free-standing or built-in, we offer a wide range of styles, wood species, finishes, and sizes to fit your needs and style.

Built-Ins & Custom Cabinetry
Hutches
Sideboards
China Cabinets
Buffets
Storage Benches
Fireplace Mantles
Armoires
Credenzas
China Cabinets
Entryway Benches
Built-in Bookshelves
Bathtub Surrounds
During your home remodel or addition you may need to match new trim boards with your existing woodwork. Our custom milling allows us to perfectly match trim and woodwork styles.

We make sure that new custom cabinets, built-ins and trim seamlessly match the wood type and finish of your existing cabinets and trim.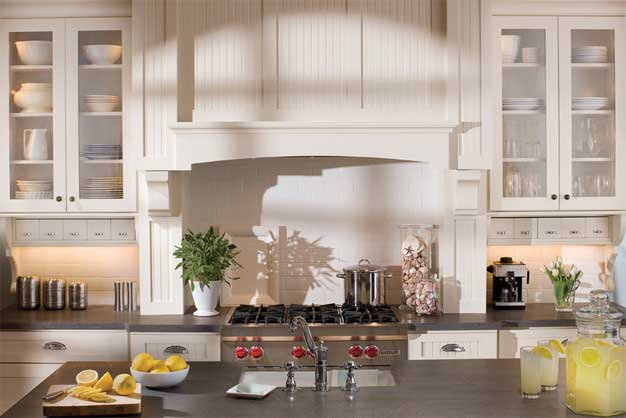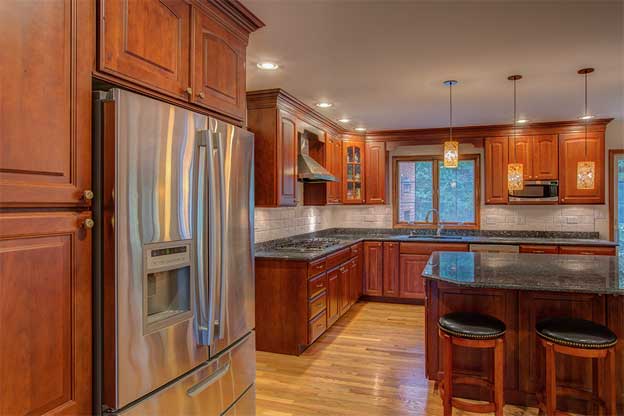 My New Appliances Won't Fit!
Modern appliances rarely fit well into kitchen designs of yesterday. If the new appliances you're dreaming of won't fit into the current spaces in your kitchen cabinet layout, call us! We can customize your existing cabinets, seamlessly matching wood, style, color and finish, so that your new appliances fit like they were made for your kitchen.
If your current kitchen cabinetry is in great shape, you can likely save the cost of new cabinetry by customizing to accommodate larger refrigerators, microwaves, stoves and other appliances. We can also "dress up" your current cabinets by adding trim details, crown molding and other modern features.
We match custom cabinets with your current cabinetry, or stock cabinet selection. With our custom milling we match wood type, style, stain and finish. Call us to discuss your project or stop by our showroom to talk with a member of our design team.